General
Geography and History
Geography and History form the basis of most of our curriculum themes allowing for rich links between these subjects and other areas of the curriculum. All aspects of geography and history are taught as detailed in the National Curriculum.
In Geography the children develop their locational knowledge through the use of a variety of maps to locate continents, countries, cities and regions. They learn how to identify physical characteristics of places, such as rivers, oceans, coasts, hill and mountains, as well as locating towns and cities. The children also study key aspects of physical and human geography such as climate zones, volcanoes, earthquakes and land use. Children have the opportunity to use fieldwork to observe, measure and record their observations within the local area.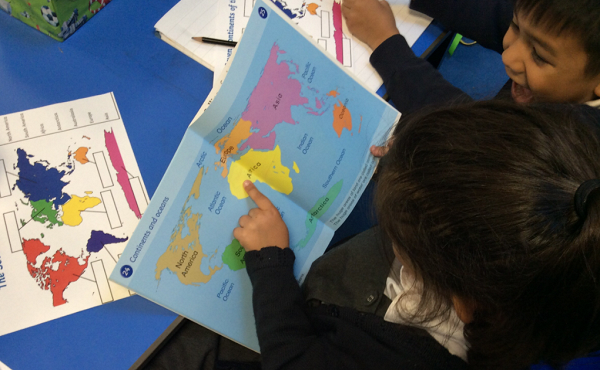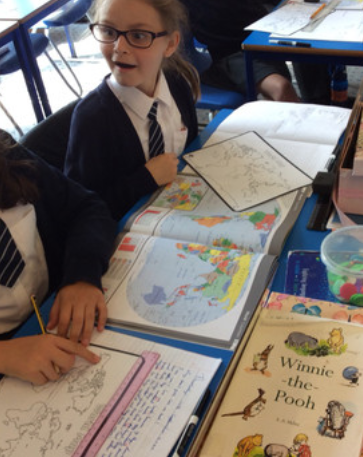 Our History curriculum helps pupils to gain a coherent knowledge and understanding of British, local and world History. Across the school, children will study local History, significant historical events, about the lives of key figures from the past, key periods of British History including changes from the Stone Age to the Iron Age, Anglo Saxon and Viking invasions, the Battle of Britain, Ancient Egyptian civilisation and Ancient Greece. Children will learn key historical enquiry skills, (e.g. how to ask perceptive questions, think critically, weigh evidence, and develop perspective and judgement.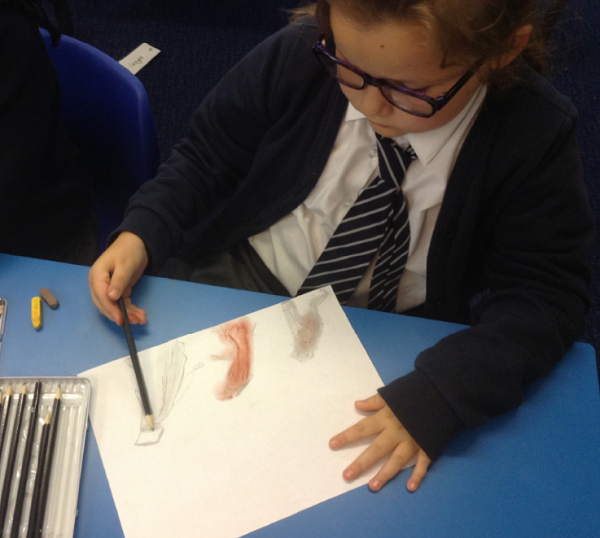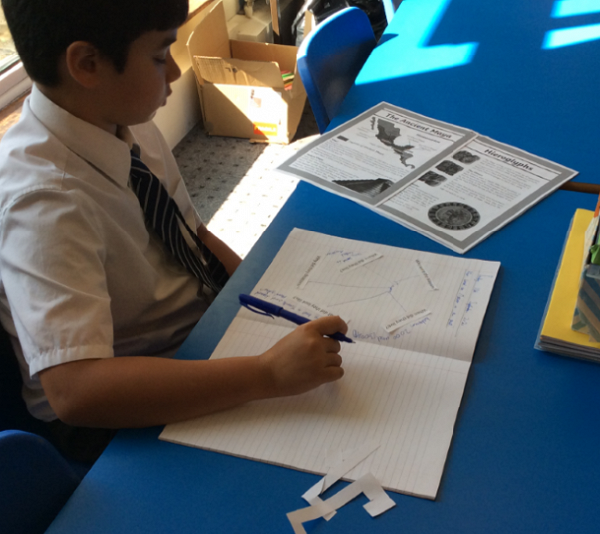 Design and Technology
Design and Technology (DT) is a practical subject where pupils use creativity and imagination to design and make products that solve real problems in a variety of contexts. DT provides children with a broad range of subject knowledge from a wide range of subjects (maths, science, engineering, computing and art).

Pupils design, make and evaluate products within a range of contexts linked to the themes taught within each year group whilst also developing the skills of risk-taking, innovation and enterprise.
Music
Our music curriculum is based on the Music Express scheme, along with the BBC Ten Pieces project, which looks at classical and modern music from a wide variety of cultures. In weekly music lessons children sing and play classroom instruments.
In KS1 musical skills are taught through games and singing a wide variety of songs, rhymes and speaking chants. This a fun way to introduce the musical beat, rhythm and pitch.
In KS2 children develop their musical skills in a variety of ways:
Learning to read music through playing the glockenspiel and other classroom instruments
Composing and performing music in solo, ensemble and class groups. Children enjoy recording their work on the ipad in order to listen and evaluate their work.
In addition to classroom music, KS2 children have the opportunity to learn the recorder and other musical instruments and play in the school orchestra. The choir performs in a variety of events throughout the year in school and outside in the wider community, taking part in Young Voices at the O2 and Proms Praise at the Royal Albert Hall.
Art
Art is a creative subject, in which we at St. Andrew's, endeavour to engage, inspire and challenge pupils to experiment, invent and create their own works of art, craft and design. Pupils are encourage to think critically while investigating techniques used by famous artists throughout history and develop an understanding of how art and design reflect and shape history and contribute to culture and creativity.

Pupils will progress through the key stages to become proficient in drawing, painting, sculpture and other art, craft and design techniques while also developing their skills of evaluating ad analysing their work. Pupils will experiment with a range of materials throughout each year group to create a variety art, craft and design artefacts linked to other curriculum areas studied.
P.E.
At St. Andrew's, we aim to ensure that all pupils: develop competence to excel in a broad range of physical activities; are physically active for sustained periods of time; engage in competitive sports and activities; and lead healthy, active lives.
The school provides two hours of PE lessons a week, as well as structured activities at play times. We offer children a vast range of sports including: gymnastics, basketball, judo, netball, football, tennis and athletics.

With levels of obesity rising in primary school children, we realise the important role exercise plays in keeping healthy and thus we aim to provide children with thirty minutes of activity daily.
Computing
At St Andrews, we understand the importance of computing in a modern society and this is why the skills in computing are taught discreetly in computing lessons as well as within the topics. We understand that this is a rapidly changing subject and so our curriculum aims to adjust to these changes. All of our computing lessons are underpinned by the school values of Responsibility, Honesty, Resilience, Self-control, Empathy and Equity, which are reflected within the online safety. We are very conscious of the need to enable the children at our school to be safe users of technology and as such, online-safety is a fundamental part of PSHE and computing.
Computing is an integral part of everyday life and it is our job as a school to ensure that our children are responsible, competent, confident and creative users of information and communication technology.
By the end of year 6, the progressive curriculum means that all children can evaluate and apply information technology, including new or unfamiliar technologies, analytically to solve problems. The children will be given the opportunity to analyse problems in computational terms, and have repeated practical experience of writing computer programs in order to solve such problems.
These opportunities should take a varied and relevant form to the topics they are studying and so that the children can understand and apply the fundamental principles and concepts of computer science, including abstraction, logic, algorithms and data representation to everyday problems.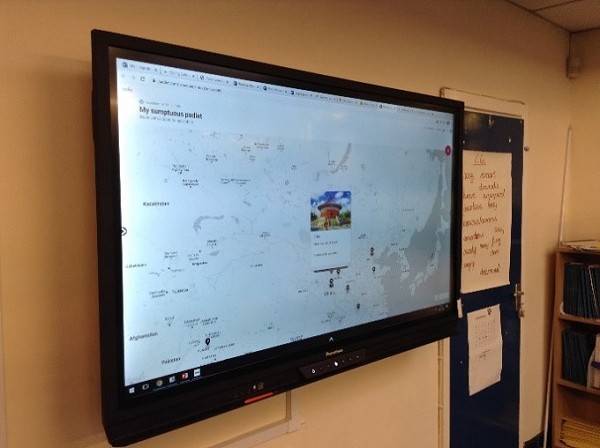 Personal, Social, Health and Economic (PSHE) Education
PSHE stands for Personal, Social, Health and Economic education. Personal, social and health and economic education, or PSHE. It aims to give children the knowledge, skills and understanding to lead confident, healthy and independent lives. PSHE isn't a statutory subject in primary schools. This means that there is no set programme of study or learning objectives that pupils have to fulfil. Nevertheless, the Department for Education (DfE) makes it clear that PSHE is an 'important and necessary' part of children's education.
There are three core themes of primary school PSHE:
1. Health and Wellbeing
2. Relationships
3. Living in the Wider World: economic wellbeing and being a responsible citizen
Health and Wellbeing Focuses on personal hygiene, maintaining a healthy life style and social, physical and emotional well-being as well as looking at mental health. Children will learn about differences between boys and girls; how to manage change in puberty; how to stay safe online and road and cycle safety.
Relationships Explores how children can develop and maintain positive relationships, family relationships and family structures. By placing emphasis on discussing diversity in our world and how this affects relationships, families and friendships. Among other things, children will learn to recognise that their behaviour can affect other people; to listen to other people and work and play cooperatively; to identify special people in their lives (parents, siblings, friends) and how they should care for each other; what physical contact is acceptable; and what to do if they're being bullied.
Living in the wider world Some of the things your child will learn include how to make and follow group, class and school rules; what protects and harms the environment; how to make choices about spending or saving money; ways in which we are all unique and the things we have in common; about basic human rights; and to respect national, regional, religious and ethnic identities.
Our PSHE curriculum aims to prepare children to become engaged, active, empathetic and responsible citizens of the world. Our curriculum is based on the PSHE Association scheme of work as well as focusing on a more specialised approach suited to the St Andrew's school community. Such as focusing on themes such as, loss, friendship, empathy, diversity, self- confidence through the means of story books and non-fiction books, for example: Here we are by Oliver Jeffers, After the fall by Dan Santat, The memory tree by Britta Teckentrup and Young gifted and black by Jamia Wilson.